Question with 1 note
Anonymous said: YOUR BLOG IS THE REASON I MADE MY TUMBLR AND IF I NEVER MADE MY TUMBLR I NEVER WOULDVE FOUND MY FAVORITE BANDS AND ACTRESSES/ACTORS SO YOU ROCK I LOVE YOU THANK YOU FOR MAKING MY LIFE AWESOME
:) :) This is the best message!! I never update this anymore because I got a boyfriend and now I hardly come on tumblr it's hard to find stuff on him (really, though), but this message makes me happy!! I'm glad my love for this little Canadian dude helped your life!! You're the best. 
Anonymous said: what the hell is this website even about are u some freak because i can tell my agent to demolish it so before i get him to do that you better give me an explanation what or why this website is here you have 4 to 5 months depending on if im feeling good or angry goodbye Ryan Cooley
Hahahahahah, like…what? I dig that you gave me a grace period of 4 or 5 months, though. 
xhindd said: Could you share this please? I'm looking for someone to RP JT for me or I could be the one to RP him too. I'd be interested in a slash pairing for this and am open for ideas. Thanks!
Of course! 
annagrossout said: wow. hey.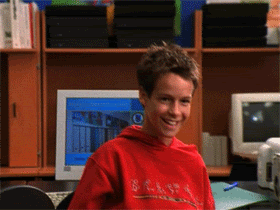 Hey, Liberty, girlfriend! 
Anonymous said: Who is he engaged to?
Photo reblogged from Ah_Shuh_Lee with 69 notes
66/100 Photos of Degrassi Cast
Photoset reblogged from safari planet with 519 notes
Source: degrassistreet
Photoset reblogged from safari planet with 322 notes
degrassi meme: favorite friendship
Source: shawnphunters
Photo reblogged from Cassie Steele with 986 notes
oh my god…

9/100 Photos of Degrassi Cast
Source: bbyitfact